On 12 and 13 September, our Clariter's Crowdsourcing Best Practice attended the yearly Crowdsourcing Week conference in San Francisco with Manuel Gambardella, Director of the Crowdsourcing Best Practice, Tommaso Lucentini, Marketing Director and Head of Communities and Denis Ughelini, Community Manager Italy.
This was our third year of attendance after the London Crowdsourcing Week 2016 and the Washington one in 2018. The focus of this year's conference was "Breakthrough". Mostly focused on community participation and open innovation challenges.
Epi Ludvik Nekaj, the Founder & CEO of Crowdsourcing Week, kickstarted the event by summarising the state of the crowd economy, which is largely influencing many sectors, ranging from social enterprises, banking, telco and media sectors to governments, and is also reshaping professional services for individuals.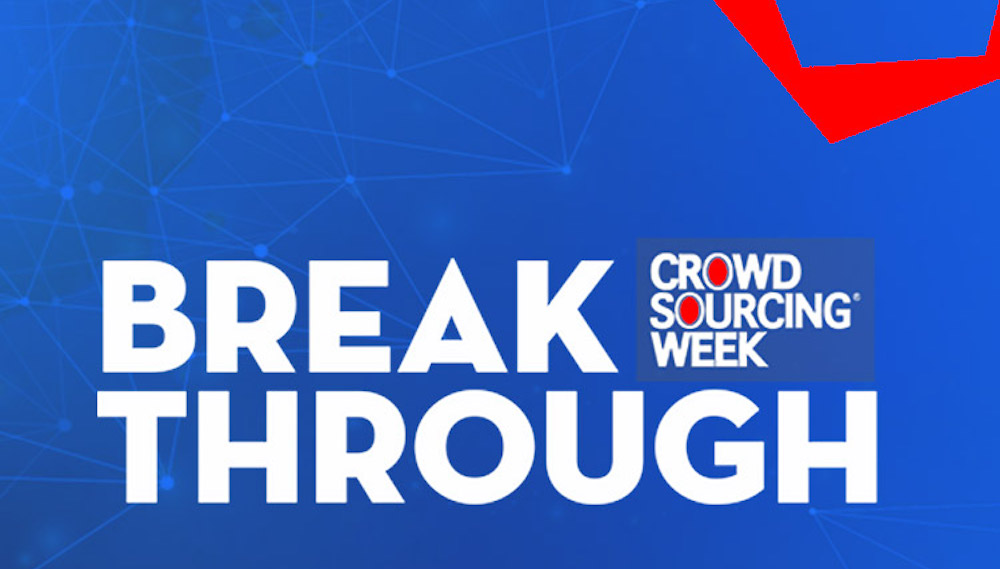 Through this article, we want to highlight the three main concepts that we deeply believe crowdsourcing is impacting the most in 2019 and will be fundamental for the future as well.
Everyone is crowdsourcing.
The crowd  is  doing business with you, whether  you like it or not.
You can either decide to benefit from the crowd and bring it to your side, or risk and go all in with your own internal team and resources.
The world has changed. Your clients – who are part of the crowd – complain on social media and on dedicated websites, rate your product or service on Trustpilot, App Stores or Trip advisor.
Everyone can read these posts, everyone can get influenced either positively or negatively. Companies that decide to crowdsource instead, proactively ask their clients how to satisfy their needs.
This approach, which we absolutely embrace, allows your customers to feel part of the creation of the product they will eventually use. Nowadays customers understand the market scenario and you really should want to listen to what they have to say.
The result is an incredible return on investment. People who collaborate with pro-crowdsourcing companies appreciates they have been listened to. Once launched, the product will include features and tweaks suggested by customers themselves.
Crowdsourcing is then a magic tool which gives companies answers to their existential question: "Who are my customers?", "How can I satisfy them?"
Crowdsource if you want to keep up with the pace of the current world.
Crowdsourcing has also the possibility to move faster than any company and to solve, consequently, any kind of problem.
Companies that rely on the wisdom of crowd have a fundamental advantage against companies that don't rely on Crowdsourcing, at least not in the right way. (We will explain more below). The first kind of companies can rely on thousands of skilled individuals, coming from any part of the world, as an extension of their internal team.
The crowd can either create new products and services through open innovation challenges, or validate the ideas and products of companies before they are launched on the market, and that is precisely what we are doing for our clients with our Qalya Suite.
The crowd provides organisations with its honest and true feedback about them, and this mechanism works better than any other action to increase the companies' reputation. 
And before you think that trusting the wisdom of crowds is pointless and useless, you should know that companies like Nasa, Enel, Google, TIM, MIT, Google, and many more, have been using crowdsourcing for many years now, proving exceptional reputational and business results.
Companies need to have a crowd strategy.
For organisations it is becoming crucial to have a crowd-strategy and not just crowd projects.
Why? Because managing the crowd is not an easy thing!
This is why it is fundamental to trust crowdsourcing experts before going All-In with crowdsourcing. Whatever your role in the company, unless you have already managed a crowdsourcing project, you could face big adversities by going alone.
Crowdsourcing can be a boomerang!
You can totally get different outcomes based on how well you achieve these factors:
Making sure to ask the right questions
Building your trusted and effective community of brand ambassadors
Retrieving the right feedback from hundreds/thousands different ones.
Avoiding creating another customer care channel
Creating a pure crowdsourcing best practice.
Who to listen? The crowd or your internal teams?
In order to start with the right foot, you could follow different approaches based on your needs:
Create your own internal experienced crowdsourcing team
Hire Crowdsourcing consultants to make them work with your internal teams
Work with experienced crowdsourcing companies and communities that do all the work for you.
The Moment of truth!
Participating to the crowdsourcing week for our Clariter team is always an introspective moment to understand if the direction we are taking is the typical one or is completely different from the one of our fellow colleagues and partner companies.
It is a moment where we meet current and future partners and clients, we listen to new ideas and we share our own.
One thing we are sure about.
Crowdsourcing brings benefits to both companies and people.
Crowdsourcing gives companies the opportunity to listen to their customers and gives people the opportunity to be heard and contribute by making a difference to their own and other people' future.
A huge thank you to the Crowdsourcing week team and to all the people we had the pleasure to share ideas with.