Fun Fact: At ESPN.com – the well-known U.S.-based pay television sports channel – revenues jumped 35% after they listened to their community and implemented suggestions around redesigning their homepage.
Not such a Fun Fact: 88% of online consumers are less likely to return to a site after a bad experience.
Tech companies should have no trouble then getting their organisations to realise just how crucial a great user experience is. Especially today, in the digital age we're living in.
What could be the best and most effective ways to improve UX then?
Currently, Crowdsourcing represents a new way of doing QA, allowing applications to improve the user experience and be tested across a wide range of operating systems and devices to ensure comprehensive test coverage.
Crowdsourced testing helps serve different technology related clients: from telecoms & media to finance, insurance, and even energy & utilities providers.
One sector that is certainly benefitting most from crowdsourcing is the telecoms sector, and, one of the most emerging sub-market is the industry of music streaming services and smart speakers.
The media market is rediscovering the value of sound, dethroning the "visual supremacy" of the last decade.
"We are living in an audio-first world." said Bob Pittman, iHeartRadio's CEO and chairman, in a statement.
Popular streaming services like Spotify, Apple Music and Amazon Music have seen their monthly listener numbers grow year-over-year since 2017 in the 12-to-34 demographic by between three and nine percent.
While millennials were found to be the largest demographic for audio consumption, they weren't the only ones enjoying radio, podcasts and music streaming services.
According to the Ipsos-iHeartRadio study, Americans of all ages listen to an average of 17.2 hours of audio per week, with millennials topping the list at 18.8 hours per week each and baby boomers coming in last at 15 hours per week. Along with an increase in streaming's popularity, purchases of smart speakers like Amazon's Echo devices (controlled via the Alexa virtual assistant) have also been on the rise. According to Edison's 2019 media survey, an estimated 65 million Americans—or about one-quarter of the country—own a smart speaker, while 52 percent of households that have them own two or more, compared to 33 percent of households just last year.
How can brands take advantage of this new "era of sound"? Investing in advertising on music streaming platforms is certainly one way.
More important still, however, would be to create a perfect sound experience, in store for example, to optimise the customer journey and overall user experience.
In this case, according to a study from the Oxford Journal "Interacting With Computers", the goal of UX design in business is to "improve customer satisfaction and loyalty through the utility, ease of use, and pleasure provided in the interaction with a product."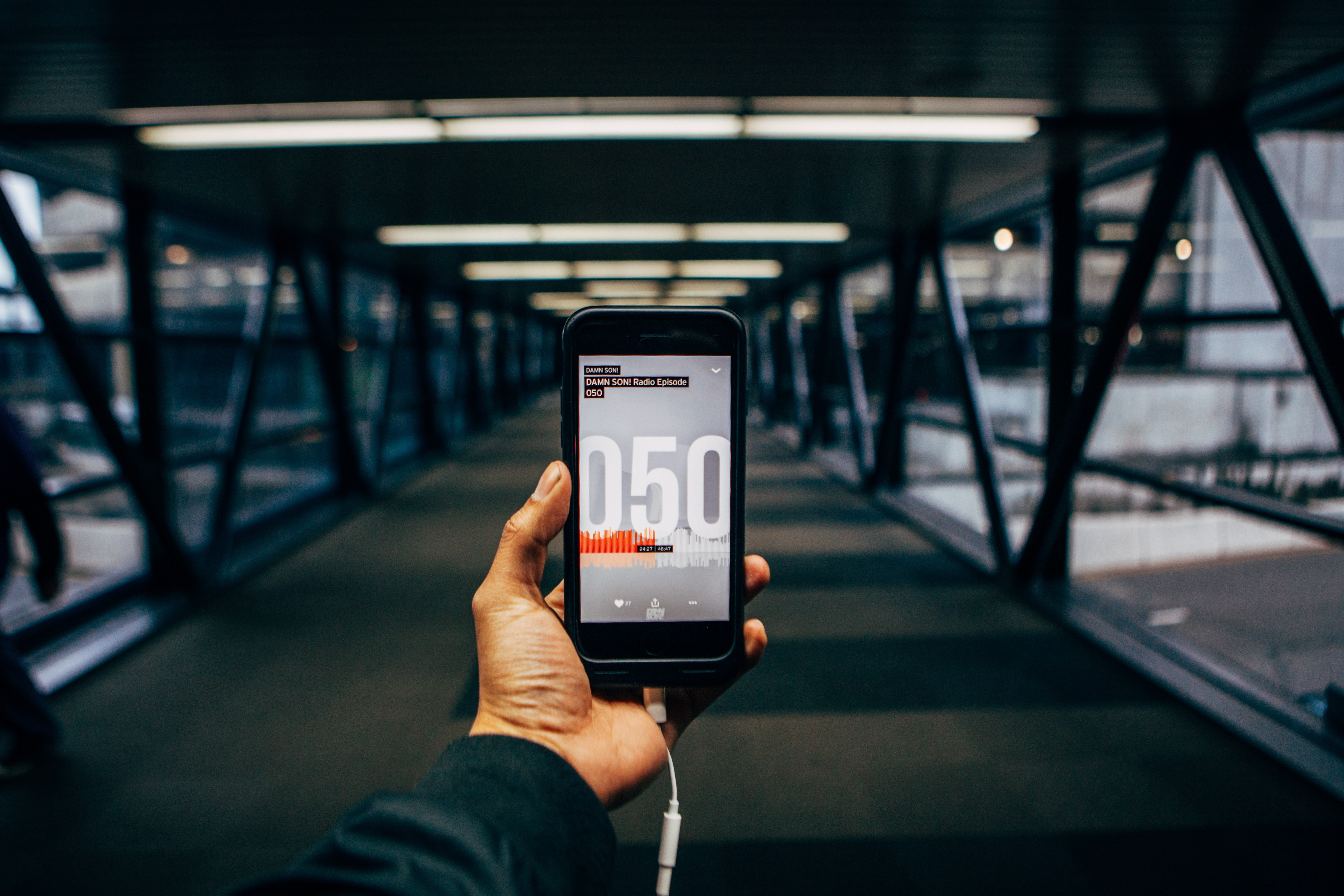 And that is exactly what Clariter managed to do just a few months ago using one of its main assets. Its very own crowdsourced testing service through Crowdville's community of highly-tuned, real life testers, played a crucial role in the release of the core audio streaming service from its client.
In constant contact throughout every step of the way, Clariter helped its client increase their number of subscribers during live music events by carrying out digital marketing activities, culminating with one of the most iconic music festivals in Italy. The goal? To come up with a completely flawless app before the show went live (the client invested billions to reach this target).
A systematic listening process of the main social networks and stores kicked things off. Analysing the Sentiment and Digital Reputation of the service, with the aim of monitoring the considerations of the users of the service after introducing new interactive features to be released coinciding with a festival.
In addition, a Social Influencing & Community Contest activity was carried out with the aim of increasing the use of the app, interacting with the latter and with the posts published by the service's social accounts.
The total number of active crowders that participated in those activities in the first quarter of 2019 was 2552 and among them, it turned out that 314 of them became Ambassadors of the service, given their high appreciation for the app whose defects were finally classified and corrected.
It's clear then how the collaboration with its community of testers, and final users, helped Clariter identify the most important actions to perform in order to ultimately improve its client's user experience.
The User Experience Director at the client said:
"Clariter has been pivotal to our audio services' success and, most of all, it made us understand that it is not enough to listen to your customer audience, you need to interact with it to create a real link and conquer loyalty".
You can browse our official website here. Take a look at some of our successful campaigns and feel free to contact us anytime!.